About Margit Zsigmond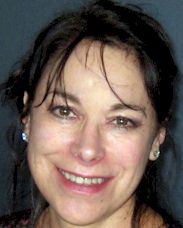 PLEASE NOTE: I have moved from Sydney and have set up my practice in Kyogle, NSW.
I am a hypnotherapist because I believe hypnotherapy is an elegant way of effecting lasting, positive behavioural change. After engaging in various careers, my fascination with the mind has brought me to my current occupation as a
specialist clinical hypnotherapist
, serving
the Northern Rivers are of NSW
.
I lived and worked in Europe in my twenties, but it wasn't until I came back to Australia that I began to think seriously about what I wanted to do with my life. I obtained a Bachelor of Arts (Honours) in Psychology from the University of Sydney, and embarked on a Master of Clinical Psychology at Wollongong University, which I did not complete. Instead, I was attracted to information technology and worked as a technical communicator, and later as a web developer/designer/copy writer. Communicating complex concepts in plain language to a specific audience is the objective of technical communication. Whatever the communication, it is prefaced by questions such as "What do you already know?" "What do you need to know?" "What words do I use to enable you to effortlessly master a new experience?"
Not surprisingly, these same questions arise when I work with you in my hypnotherapy practice, but rather than me telling you what you need to know, I help you to discover it for yourself. What are you ready to release? I am curious to know what you feel/think/perceive right now and what you aspire to feel/think/perceive from this point forward. I help you to use your mind to begin to make changes in your own, elegant, unique way.
I have a Bachelor of Arts (Honours) in Psychology from the University of Sydney (1986). I obtained a Diploma in Clinical Hypnotherapy and Certificate of Neurolinguistic Programming in 2010 from the Australian College of Hypnotherapy. I also have a Certificate of Completion from The Richards Trauma Process.
I am a Registered Professional member and Vice-President of The Australian Society of Clinical Hypnotherapists.